Finding the perfect birthday gift is a real challenge. With our compilation of 30 Birthday Gift Ideas In Malaysia, we aim to help you navigate this task easier. This blog will provide an array of unique and thoughtful gifts, from quaint trinkets to fabulous experiences – all designed to make your loved ones smile.
Ready for some gift-giving inspiration? Let's dive in!
Things To Remember When Choosing Gifts
Consider the source of your gifts, filter capacity, replacement frequency, quality, personalisation options, themes, and price.
Determine the source of your gifts
Finding the perfect birthday gift can be a challenging task, but one important step is to determine the source of your gifts. By doing so, you can ensure that you are getting a quality product and supporting businesses that align with your values.
Whether you choose to buy from local artisans or online retailers, understanding where your gifts come from allows you to make informed decisions about your purchases.
When determining the source of your gifts, consider shopping at local boutiques or independent sellers. This not only supports small businesses in Malaysia but also offers unique and one-of-a-kind gift options.
Consider filter capacity and replacement frequency
When choosing a gift, it's important to consider the filter capacity and replacement frequency. This is especially true for gifts that require filters or replacements, such as water bottles with built-in filters or air purifiers.
Make sure to select a gift that has a sufficient filter capacity to meet the recipient's needs. Additionally, check how often the filters need to be replaced and factor in the cost of replacement filters when considering your budget. By paying attention to these details, you can ensure that your gift will continue to provide clean and fresh air or water for years to come.
Consider Quality
Quality is an important factor to consider when searching for the perfect birthday gift in Malaysia. By choosing high-quality products, you can ensure that your gift will be long-lasting and well-received.
Whether you're looking for a unique present or something more traditional, taking quality into account is essential. It's worth spending some time researching different brands and reading reviews to find reliable and reputable sources for your gifts.
Consider Personalisation Options
Personalisation options can add a special touch to your birthday gifts in Malaysia. Personalised jewelry, like necklaces or bracelets with a person's name or initials, make for a thoughtfully unique gift. Consider DIY presents and custom photo books that showcase precious memories. These personalised gifts show that you've taken the time to plan in advance, adding an extra level of thoughtfulness.
If you're gifting to expat friends or family overseas, consider personalised items like coordinate prints, scented candles, or coasters. Customising gifts for friends can also be a personal way to celebrate their birthday and show them how much they mean to you.
Consider Themes
Themes can add a special touch to birthday gifts, making them more meaningful and memorable. Whether it's a favourite movie, hobby, or interest, incorporating a theme into the gift shows thoughtfulness and personalisation.
For example, if your friend is a music lover, you could consider getting them concert tickets or merchandise from their favourite artist. If they enjoy cooking, a themed cookbook or kitchen gadgets related to their favourite cuisine would make an excellent choice.
Consider Price
For those on a budget, considering the price of a birthday gift is essential. The article suggests affordable gift ideas under RM50 (Malaysian Ringgit) that are perfect for expressing gratitude or appreciation.
By choosing gifts within this price range, you can find thoughtful and meaningful presents without breaking the bank. Whether it's a personalised keychain, a cozy mug with their name on it, or a cute desk accessory, there are plenty of options available that won't burn a hole in your pocket.
Best Birthday Gift Ideas in Malaysia
Treat her to a nice meal. Gift your loved one with a delicious dining experience at a fancy restaurant or plan a romantic dinner date at home.
1. Customised Jewelry
Gift them a stunning piece of customised jewelry, such as a delicate necklace or bracelet, engraved with their name or birthdate. This personalised accessory will hold sentimental value and become a cherished addition to their collection. Check out Psyndrome website for customised jewelries.
2. Personalised Photo Album
Craft a heartwarming gift by creating a personalised photo album filled with cherished memories. Alongside photographs, include handwritten notes and anecdotes, capturing the essence of their journey so far.
3. Wine or Whiskey Set
Elevate their celebratory moments with a carefully selected bottle of fine wine or aged whiskey. This sophisticated gift allows them to savor and appreciate the flavors of exceptional spirits.
4. Weekend Getaway
Plan a memorable weekend getaway to a cozy cabin, serene beach resort, or picturesque mountain retreat. This escape offers relaxation and quality time in a new and enchanting environment.
5. Virtual Reality Headset
Immerse them in a world of virtual reality with a cutting-edge headset. Whether they're exploring fantastical realms or engaging in exhilarating games, this gift provides an unforgettable experience.
6. Gardening Kit
Nourish their love for plants with a gardening kit complete with seeds, pots, and tools. This thoughtful present encourages them to create a green oasis at home, fostering a connection with nature.
7. Concert Tickets
Elevate their birthday celebrations with tickets to a live concert by their favorite band or artist. This gift offers the opportunity to experience music in a thrilling and unforgettable way.
8. Wireless Earbuds
Enhance their audio experience with high-quality wireless earbuds. Perfect for music, calls, and podcasts on the go, these sleek gadgets offer convenience and superior sound. Check out CPLUS DIGITAL Store on Shopee for authentic wireless earbuds.
9. Indoor Plants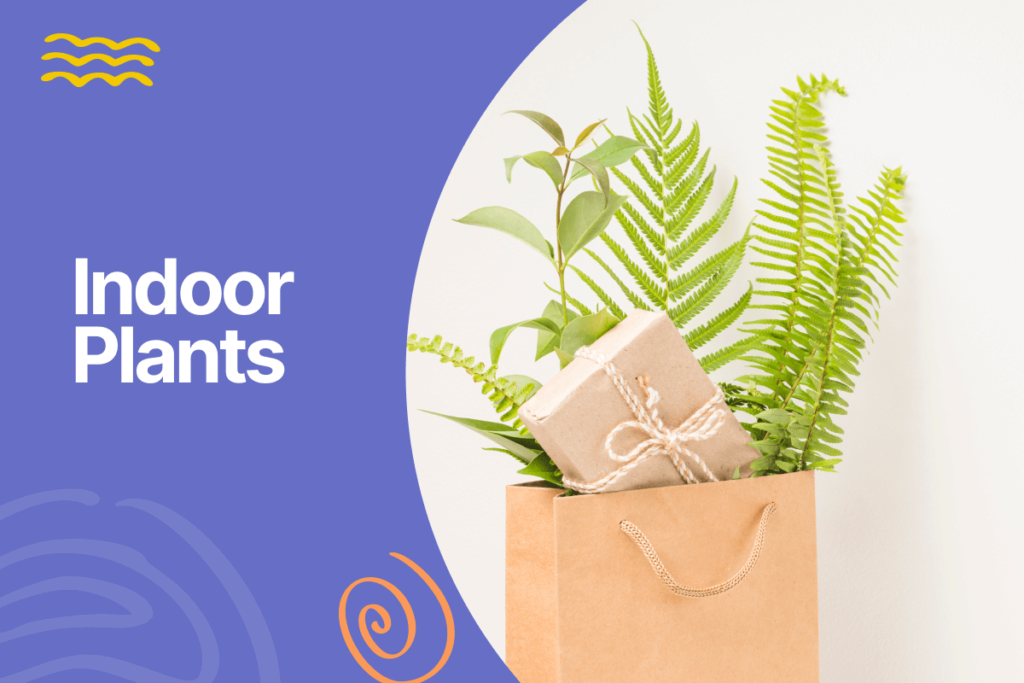 Bring a touch of nature indoors with vibrant indoor plants like succulents, cacti, or air plants. These living gifts add a refreshing and calming presence to their living space.
10. Board Games
Encourage quality time and laughter with a collection of classic or modern board games. Whether it's a family gathering or a friendly game night, this gift promotes bonding and fun.
11. Scented Bath Set
Indulge their senses with a scented bath set, offering a luxurious spa-like experience at home. Bath salts, oils, and candles create a serene ambiance for relaxation.
12. Personalised Phone Case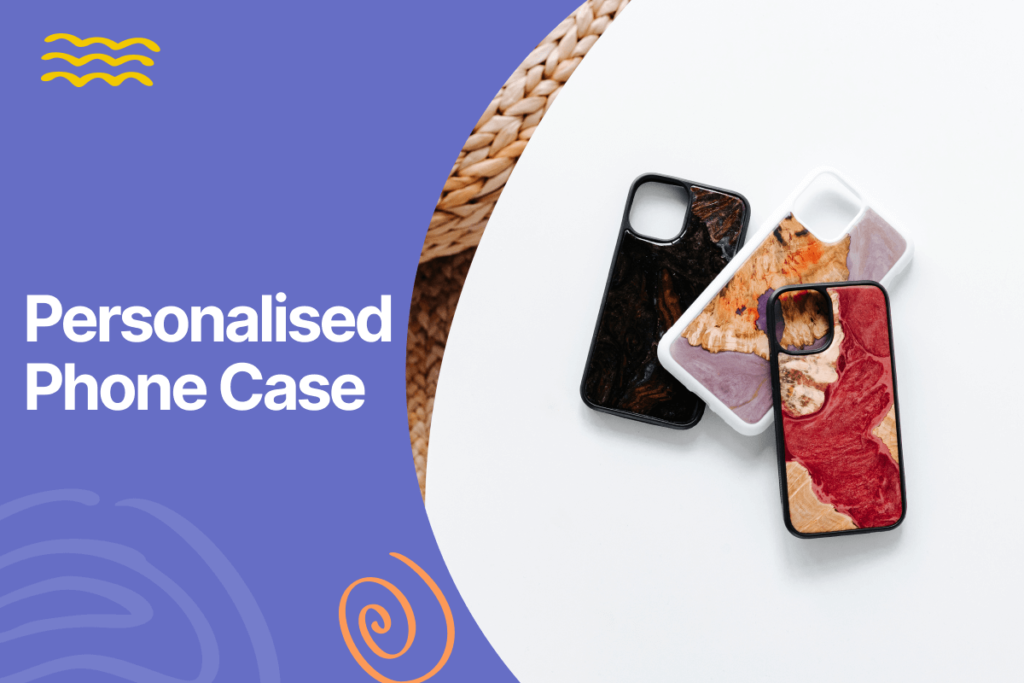 Commemorate their special day with a custom phone case featuring a beloved photo or design, adding a personal touch to their everyday accessory. Check out EMPIRE CASE on Shopee for personalised phone cases.
13. Online Shopping Voucher
Give them the freedom to choose their own perfect gift with an online shopping voucher from a popular retailer. This versatile gift ensures they'll find something they truly love.
14. Home Workout Equipment
Support their fitness goals with home workout equipment like resistance bands, yoga mats, or dumbbells. This practical gift brings the gym experience to their doorstep.
15. Personalised Calendar
Help them stay organized with a personalised calendar featuring favorite photos and important dates. This practical yet sentimental gift brightens up their daily planning.
16. Bluetooth Speaker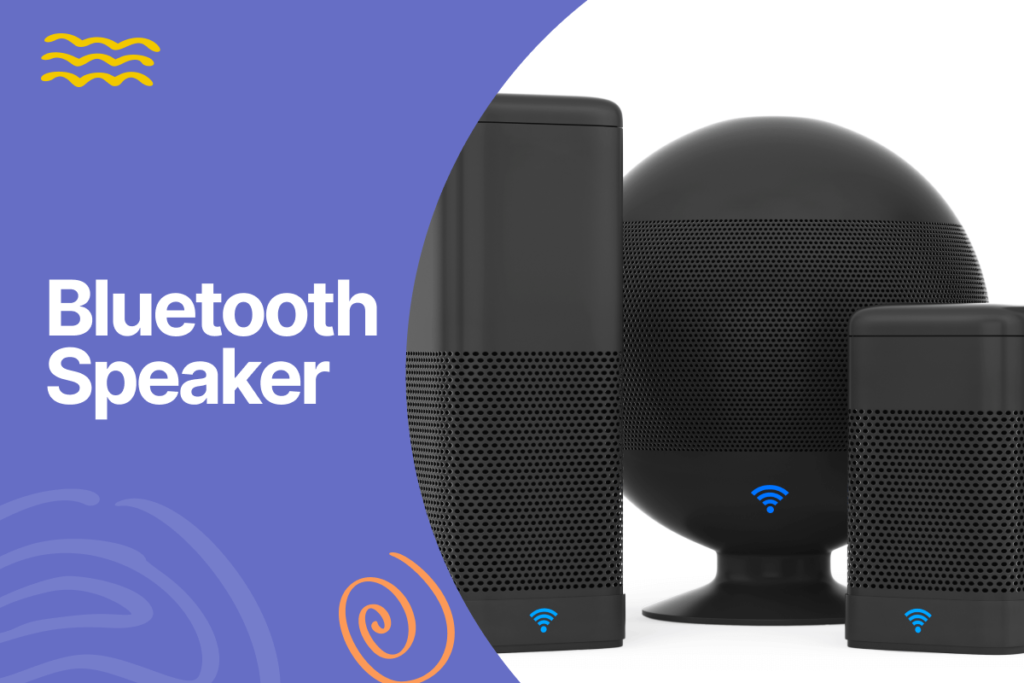 Gift them a portable Bluetooth speaker that amplifies their music experience, providing a soundtrack to their outdoor adventures and indoor gatherings.
17. Gaming Console
Satisfy the gaming enthusiast in them with a new gaming console or accessories, unlocking a world of interactive entertainment and excitement. Check out McGeSin Store on Shopee for gaming consoles.
18. Hiking Gear
Fuel their love for the outdoors with new hiking gear such as sturdy boots, a reliable backpack, or other essentials for their next adventure.
19. Personalised Cutting Board
Elevate their kitchen with a personalised cutting board featuring their name or a special message. This practical and sentimental gift adds a personal touch to meal preparation.
20. Customised Puzzle
Turn a cherished memory into a personalised jigsaw puzzle. This engaging gift allows them to piece together moments that hold special significance.
21. Fitness Apparel
Inspire their workouts with stylish and functional fitness apparel, motivating them to stay active while looking and feeling their best.
22. Smart Home Device
Embrace modern technology with a smart speaker or device that streamlines daily tasks. Voice commands can control lights, thermostat, and more, enhancing their living space.
23. Camping Gear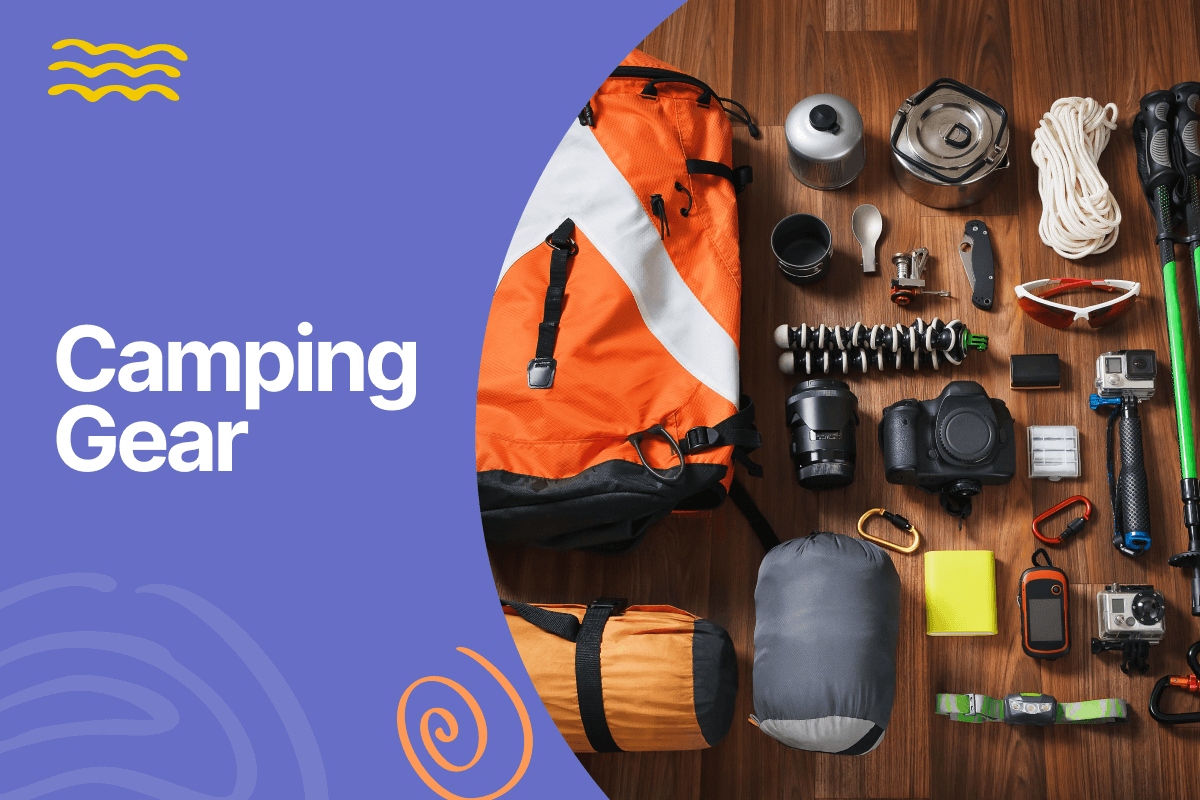 Cater to their love for the great outdoors with new camping gear such as a durable tent, cozy sleeping bag, or versatile camping accessories.
24. Cooking Appliances
Enhance their kitchen with innovative cooking appliances like an air fryer, instant pot, or espresso machine. This thoughtful gift inspires culinary experimentation.
25. Novelty Mug Set
Brighten up their mornings with playful or personalised mugs. Whether they're enjoying coffee, tea, or hot cocoa, these mugs add a touch of joy to their daily routine. Check out HEKGU on Shopee for novelty mugs.
26. Customised Notebook
Foster their writing or sketching endeavors with a customised notebook featuring their name or a special quote. This personal touch makes note-taking an inspiring experience.
27. DIY Craft Kit
Ignite their imagination with a DIY craft kit, be it knitting, painting, or soap making. This hands-on gift fosters creativity and provides a satisfying sense of accomplishment.
28. Fashion Accessories
Elevate their style with fashion accessories like scarves, watches, or sunglasses. These versatile pieces complement their wardrobe and add a touch of elegance.
29. Virtual Concert Tickets
Enable them to enjoy live virtual concerts or events featuring their favorite artists from the comfort of home. This gift delivers the thrill of a live performance to their screen.
30. Cooking Ingredients Set
Spark their culinary curiosity with a collection of unique spices, sauces, and ingredients. This gift invites them to experiment with flavors and create delicious dishes.
Birthday Gifts Vendors in Malaysia
Kunikka
Elevate Your Style with Kunikka Handmade Jewelry. Discover unique, artisan-crafted pieces that blend elegance and creativity. Each design tells a story, allowing you to express your individuality with every wear.
Photobook Malaysia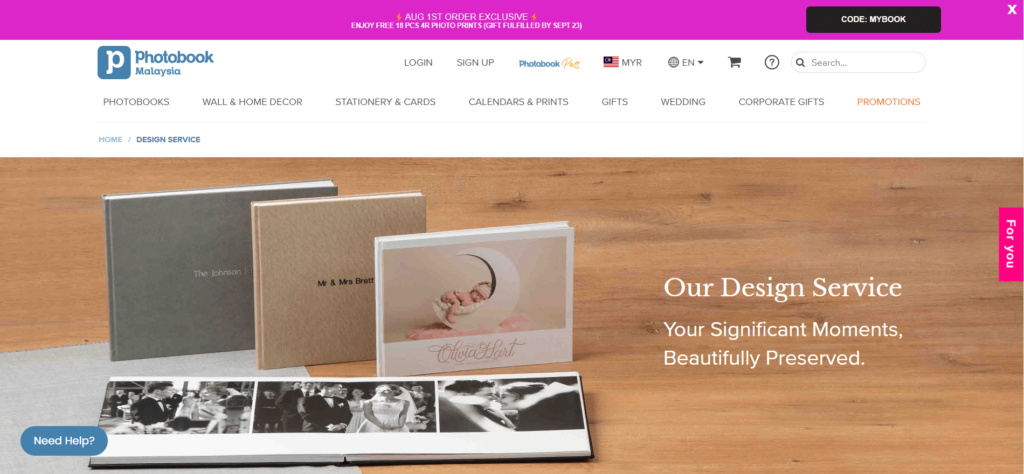 Capture Moments, Create Memories with Photobook Malaysia. Transform your cherished photos into stunning custom keepsakes, from personalized photo books to heartfelt gifts. Preserving memories has never been so creative and meaningful.
JBL Malaysia
Experience Sound at Its Finest with JBL Malaysia. Elevate your audio journey with our premium range of speakers, headphones, and audio solutions. Immerse yourself in the ultimate sound experience, backed by JBL's legacy of innovation and excellence.
Gamers Hideout
Unlock Limitless Gaming Possibilities with Gamers Hideout Consoles. Explore the latest in gaming technology and immerse yourself in a world of entertainment. Elevate your gaming experience with consoles designed for both casual and hardcore gamers.
Goritta
Elevate Your Outdoor Adventures with Goritta Camping Gear. Explore our curated collection of high-quality equipment and essentials for an unforgettable camping experience. From durable tents to versatile accessories, gear up with Goritta and embrace the great outdoors.
IPC Gifts
Transform Moments into Memories with IPC Gifts. Explore our charming selection of personalized mugs, perfect for gifting and cherishing special occasions. Create lasting impressions with every sip, courtesy of IPC Gifts.
Printcious
Unveil Fun and Memories with Printcious. Turn your cherished photos into interactive masterpieces. Delight in assembling memories with our personalized puzzles, adding a touch of uniqueness to your leisure time.
TC Acoustic
Experience Sound Excellence with TC Acoustic. Discover a world of premium audio solutions, from top-notch speakers to cutting-edge headphones. Elevate your auditory experience with TC Acoustic's commitment to quality and innovation.
Whisky Malaysia
Savor the Spirit of Whisky in Malaysia. Explore a curated selection of premium and rare whiskies from around the world. Elevate your tasting journey with the finest flavors and aromas, available exclusively in Malaysia.
Sole Fitness
Elevate Your Fitness Journey with Sole Fitness. Discover premium exercise equipment designed to bring your workouts to new heights. From treadmills to ellipticals, experience cutting-edge innovation and unmatched performance with Sole Fitness.
In conclusion, finding the perfect birthday gift in Malaysia doesn't have to be a challenge. With these 30 creative and thoughtful gift ideas, you're sure to find something special for your loved one.
Whether it's a delicious chocolate gift box, a personalised throw pillow, or a luxurious makeup brush set, these gifts are bound to make their day extra special. So start shopping and make their birthday one they'll never forget!