Choosing the perfect birthday gift for your boyfriend in Malaysia can be a daunting task. With cultural diversity, regional preferences, and individual tastes playing a huge role, it's not always smooth sailing.
This blog post aims to make your hunt easier by providing 22 unique and thoughtful birthday gift ideas that are sure to impress him. Ready to wow your boyfriend? Let's dive right into it.
Considerations When Choosing a Gift for Boyfriend
Picking the perfect birthday gift for your boyfriend in Malaysia doesn't have to be a daunting task. It just takes some thoughtful consideration and knowledge of his tastes and preferences.
Your first consideration should be his personality: is he the adventurous type, or does he prefer quiet evenings at home with a good book? These cues can guide you towards unique 22 birthday gifts.
Next, reflect on shared experiences or interests. Birthday gift ideas that connect to memorable moments or common hobbies add a personal touch that elevates any present from commonplace to special.
Moreover, don't overlook practicality as one of your considerations; men tend to appreciate functional items they can actually use—so think about useful gifts for boyfriends like tools, tech gadgets, or even gourmet cooking utensils.
Always leave room for surprise! Dazzling him with something unexpected could make his day more thrilling. Choose from our list of surprise 22 birthday gift ideas that are not only exciting but also heartfelt and meaningful.
Concert Tickets
Find out if his favorite band or artist is performing in Malaysia and surprise him with concert tickets. It's a gift that combines his passion for music with a memorable night out.
Adventure Getaway
Plan a weekend adventure to one of Malaysia's beautiful destinations like Langkawi or Cameron Highlands. It's an opportunity to create lasting memories together.
Tech Gadgets
If he's into technology, consider getting him the latest gadget, like a smartwatch, headphones, speakers or a gaming console. This gift will keep him entertained and connected. You can shop from JBL Official Shopee Store to see more of their products.
Personalised Leather Goods
Gift him a leather wallet, passport holder, or keychain with his name or initials embossed on it. It's a stylish and practical gift. Get your boyfriend personalised leather goods from Shopee.
Fitness Tracker
If he's into fitness, consider gifting him a high-quality fitness tracker to help him achieve his health and wellness goals. Checkout this top-selling fitness tracker from Dasher Shopee store.
Customised Artwork
Commission a local artist to create a personalised painting, drawing, or sculpture that represents your relationship or his interests. Nothing compares to gifting your boyfriend a customised artwork from Shopee.
Whiskey Tasting Set
For whiskey enthusiasts, a tasting set with a selection of premium whiskeys and whiskey glasses is an excellent choice. Get your man a whiskey tasting set from Amazon.
Camping Adventure
Plan a camping trip in one of Malaysia's beautiful national parks. Enjoy the serenity of nature and quality time together.
Subscription Box
Sign him up for a subscription box that aligns with his interests, whether it's gourmet coffee, books, or grooming products.
Personalised Star Map
Get a star map that shows how the stars aligned on a specific date and location, such as the night you first met or your anniversary. Show your boyfriend how much you love him with this personalised star map from Amazon.
Board Games Collection
If he loves board games, assemble a collection of his favorites or new and exciting games to enjoy together or with friends. Buy an addition to your boyfriend's collectibles with this fun-filled board games from Shopee.
Handmade Gift
Create a handmade gift like a scrapbook, knitted scarf, or homemade candles to show your thoughtfulness and effort. Make your boyfriend's birthday extra memorable with handmade gifts from Shopee.
Outdoor Adventure Equipment
If he's into outdoor activities, consider gifting him camping gear, hiking equipment, or a new bicycle for his adventures. Your boyfriend will surely enjoy a camping gear gift for his birthday, get it from Shopee.
Vintage Collectibles
Find a unique vintage item that aligns with his hobbies or interests, such as vintage vinyl records, classic film posters, or antique watches. Looking for vintage collectibles as a birthday gift for your boyfriend? Check out Amazon.
A Surprise Party
Organize a surprise birthday party with close friends and family, complete with decorations, his favorite food, and a heartfelt toast to celebrate his special day.
Remember, the best gift is one that reflects your boyfriend's personality and interests, so choose one that suits him best.
Customised Jewelry
Surprise your boyfriend with a personalised necklace or bracelet engraved with a special message or both your initials. It's a stylish and sentimental gift that he can cherish forever. Make your boyfriend feel extra loved with this personalised jewelry from Shopee.
Gourmet Food Basket
Create a basket filled with his favorite Malaysian snacks, chocolates, and exotic treats. This gift is perfect for food enthusiasts and will delight his taste buds. Looking for more options of gourmet food baskets? Visit Shopee.
Spa Day
Treat him to a relaxing spa day where he can unwind with massages, facials, and other spa treatments. It's a thoughtful way to pamper him.
Personalised Photo Album
Create a custom photo album filled with your cherished memories together. Add captions and notes to make it even more special. Keep your memories in a personalised photo album and make your boyfriend feel extra special on his birthday.
Cooking Class
Sign up for a cooking class together, where you can learn to prepare a Malaysian dish or cuisine from around the world. It's a fun and educational experience. Keen on spending a cooking class with your boyfriend on his birthday? Choose from any of classes offered here.
Handwritten Love Letter
Pour your heart out in a handwritten love letter. Express your feelings and reminisce about your time together. Pair it with a small token of affection.
Language Learning Course
If he's interested in learning a new language, enroll him in a language course to explore a new skill together. Book your appointment with Myteacherlanguages.
Birthday Gifts Vendors in Malaysia
Giftr
Explore L'Ongleather's Collection: Unveil a world of exquisite leather craftsmanship at giftr.my. Discover timeless leather goods, from wallets to accessories, perfect for gifting or treating yourself.
JBL Malaysia
Experience Superior Sound with JBL Malaysia. Elevate your auditory adventure with our premium selection of speakers, headphones, and audio solutions. Dive into the pinnacle of sound quality, supported by JBL's rich heritage of innovation and excellence.
Gamers Hideout
"Discover Infinite Gaming Opportunities with Gamers Hideout Consoles. Delve into the cutting-edge gaming tech and dive into an immersive realm of entertainment. Enhance your gaming journey with consoles crafted for gamers of all levels, from casual to hardcore.
Goritta
Enhance Your Outdoor Excursions with Goritta Camping Gear. Dive into our handpicked selection of top-tier equipment and must-haves for an unforgettable camping adventure. Whether it's robust tents or versatile accessories, gear up with Goritta and embrace nature's wonders.
Whisky Malaysia
Indulge in the Whisky Culture of Malaysia. Discover a meticulously curated assortment of premium and rare whiskies sourced globally. Elevate your tasting experience with the most exquisite flavors and aromas, unique to Malaysia.
New Malaysian Kitchen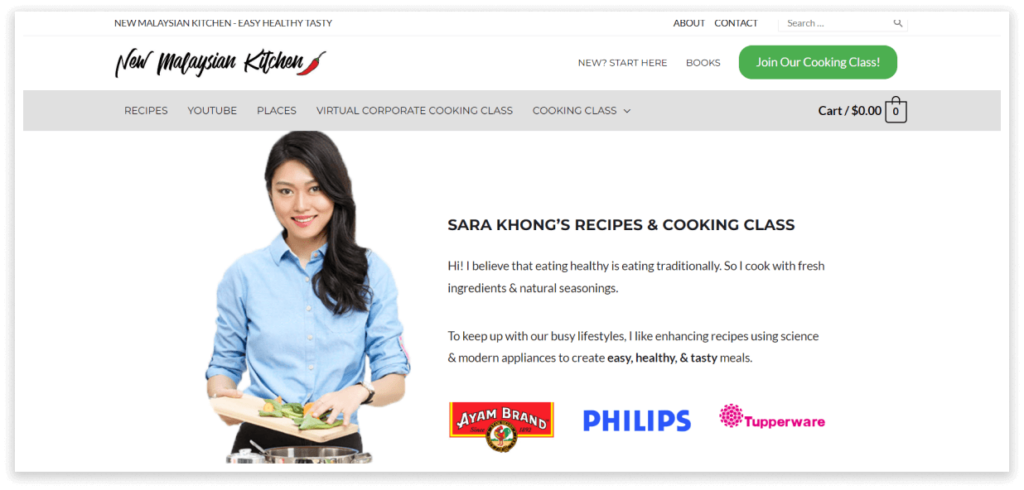 NewMalaysianKitchen is a culinary treasure trove, offering a delightful exploration of Malaysia's rich and diverse food culture. Dive into a world of authentic recipes, cooking tips, and culinary stories that celebrate the flavors, traditions, and vibrant gastronomy of Malaysia.
The Everyday Men
TheEveryday.Men is a digital destination dedicated to modern masculinity and self-improvement. Explore a wealth of content that covers personal development, lifestyle, relationships, and more, providing valuable insights and resources to help men navigate and excel in the complexities of everyday life.
Fossil
FossilMY.com's 'Gifts for Him' collection is a curated selection of stylish and timeless accessories and fashion items designed to make every occasion special. Discover a range of premium watches, leather goods, and accessories that blend contemporary design with classic craftsmanship.
Tumi
TUMI Malaysia's official website is your gateway to premium travel and lifestyle products that combine functionality and style seamlessly. Explore an array of meticulously crafted luggage, backpacks, travel essentials, and accessories that cater to the modern traveler's needs. Elevate your journey and everyday life with TUMI's exceptional quality and design, all conveniently available at your fingertips on their website.
Godiva
Indulge your senses with GODIVA Malaysia's online boutique. Experience the ultimate chocolate luxury with a wide selection of exquisite Belgian chocolates, truffles, and gourmet gifts. Whether you're treating yourself or delighting someone special, GODIVA's mouthwatering creations are a decadent way to savor life's sweet moments.
Conclusion
Choosing the perfect birthday gift for your boyfriend can be a fun and rewarding experience. From unique gift deliveries to thoughtful surprises, Malaysia offers an array of options.
Delight him with something romantic or practical; he's sure to appreciate your effort in finding the ideal present. A well-chosen gift speaks volumes about your love and understanding towards him.