Christmas is fast approaching, and the festive season in Malaysia brings with it an abundance of joy, laughter, and of course – gift shopping! With so many options available at various price points, finding the perfect Christmas present can be an overwhelming task.
In this blog post, we've curated our top recommendations for you to navigate through the ultimate selection of unique and personalised presents that cater to everyone on your list.
From tech gadgets and spa sessions to Batik pieces and more – here's your one-stop guide to discovering the best Christmas gifts in Malaysia.
Key Takeaways
The article provides a comprehensive guide on the best Christmas gift ideas in Malaysia for different people, including children, women, men, pet lovers, and foodies.
Some of the recommended gifts include tech gadgets like Samsung Galaxy Z Flip4 and personalised items such as customised necklaces or bracelets featuring the recipient's initials or name.
Other popular gift options are DIY kits catering to an individual's passion for creativity, spa sessions vouchers as well as eco-friendly toys like wooden puzzles and biodegradable building blocks. Shopping early and planning ahead is key to finding the ideal present in time for the holiday season.
Top Christmas Gift Ideas in Malaysia
Here are some popular gift ideas that are sure to bring smiles to the faces of your loved ones during the Christmas season in Malaysia:
Samsung Galaxy Z Flip4
The Samsung Galaxy Z Flip4 is the epitome of cutting-edge technology and style. With its sleek and foldable design, it offers a unique and futuristic smartphone experience. The vibrant display and powerful performance make it a must-have for tech enthusiasts who crave the latest innovations.
The Joey Pillow
Indulge in a restful sleep with The Joey Pillow. This carefully designed, versatile, and ergonomic pillow provides exceptional comfort and support for the neck and head. Whether you prefer sleeping on your back, side, or stomach, The Joey Pillow adapts to your sleeping style, ensuring a rejuvenating night's sleep. Give the gift of ultimate comfort and relaxation with this thoughtful pillow.
Charmwise Premium Shaving Kit
For the discerning gentleman who values a well-groomed appearance, the Charmwise Premium Shaving Kit is the perfect gift. This kit includes high-quality shaving essentials, such as a premium razor, shaving brush, and grooming products. With its luxurious packaging and exceptional performance, this shaving kit elevates the shaving experience to a whole new level, making it an ideal gift for men who appreciate the finer things in life.
Pandora Celestial Shooting Star
Jewelry has always been a timeless and cherished gift. The Pandora Celestial Shooting Star collection captures the beauty of the night sky in stunning pieces that symbolize dreams, wishes, and the pursuit of aspirations. Each piece is intricately designed with celestial motifs and adorned with sparkling stones, making it a meaningful and elegant gift that will be treasured for years to come.
Fruit Flower Mix from Flower Chimp
Add a touch of freshness and beauty to your loved one's day with the Fruit Flower Mix from Flower Chimp. This unique gift combines the vibrant colors and fragrances of fresh flowers with the deliciousness of assorted fruits. It's a delightful arrangement that appeals to both the eyes and taste buds, making it a perfect gift for any occasion.
Dyson Airwrap
The Dyson Airwrap is a revolutionary styling tool that transforms hair effortlessly. Using its innovative technology, the Airwrap utilizes controlled airflow to create voluminous curls, waves, and smooth styles without extreme heat damage. This versatile tool is a game-changer for beauty enthusiasts who want to achieve salon-quality hairstyles at home. Give the gift of effortless beauty and impeccable styling with the Dyson Airwrap.
Jo Malone Luxury Scented Candles
Elevate the ambiance of any space with the captivating scents of Jo Malone Luxury Scented Candles. Crafted with exquisite fragrances and meticulous attention to detail, these candles create a soothing and enchanting atmosphere. Whether it's a relaxing evening at home or a special occasion, Jo Malone candles bring a touch of luxury and serenity to any room.
Personalized Notebook
Make their writing experience truly special with a Personalized Notebook. Add a personal touch by customizing the notebook with their name, initials, or a meaningful quote. This practical and thoughtful gift allows them to jot down their thoughts, dreams, and ideas in a beautifully crafted notebook that reflects their unique personality.
Santa Claus Cake
Spread the festive cheer with a Santa Claus-themed cake. This delightful and visually appealing cake is adorned with the iconic red-and-white design of Santa's suit, making it a perfect centerpiece for holiday celebrations. Indulge in the sweetness of the season and share the joy of Christmas with this delicious and beautifully decorated cake.
Gift Ideas Under RM30
Even on a budget, you can find great gift options that will bring a smile to their faces. Explore a variety of small accessories, stylish stationery, or personalized keychains. These thoughtful and affordable gifts show that you care, regardless of the price tag. Celebrate the spirit of giving without breaking the bank by selecting budget-friendly gift ideas under RM30. From cute keychains to stylish stationery, there are plenty of options to choose from that will make a meaningful gesture without straining your wallet.
Best Christmas Gift Ideas for Different People in Malaysia
Let's explore some specific gift ideas for different categories of recipients in Malaysia:
Christmas Gifts for Kids
When it comes to kids, there's nothing better than gifts that combine fun and learning. Educational toys engage their minds and promote cognitive development. Lego sets unleash their creativity and problem-solving skills, while board games encourage social interaction and critical thinking. These gifts provide endless hours of entertainment while nurturing their growth and creativity.
Christmas Gifts for Women
Show the women in your life how much they mean to you with thoughtful gifts. Personalized jewelry adds a personal touch and serves as a lasting reminder of your love and appreciation. Spa gift sets offer a luxurious and pampering experience, allowing them to relax and indulge in self-care. For those who appreciate style, designer handbags make a fashion statement while providing functionality and elegance.
Christmas Gifts for Men
Men deserve gifts that match their interests and passions. Tech gadgets like the latest smartphones or smartwatches cater to their love for technology. Watches are timeless accessories that make a sophisticated and practical gift. Consider personalized gifts like engraved wallets or cufflinks, which add a sentimental touch and showcase your thoughtfulness.
Christmas Gifts for Pet Lovers
Pet owners adore gifts that celebrate their furry friends. Customized pet portraits capture the essence of their beloved pets and create cherished memories. Pet clothing keeps their furry companions stylish and cozy, while personalized collars add a touch of uniqueness. These gifts are sure to bring a smile to the faces of pet lovers and their adorable companions.
Christmas Gifts for Foodies
For those who appreciate culinary delights, gifts related to food are always a hit. Cooking tools, such as high-quality knives or kitchen gadgets, enhance their cooking experience and elevate their skills. Gourmet hampers filled with artisanal treats, fine wines, and gourmet ingredients make for a delightful gastronomic adventure. Chocolate gift boxes filled with delectable treats are perfect for satisfying their sweet tooth and indulging in pure bliss.
Christmas Gifts for Homebodies
Create a cozy and inviting atmosphere for homebodies with thoughtful gifts. Candles in soothing scents add a touch of relaxation and ambiance to their living spaces. Cushions with soft fabrics and stylish designs provide comfort and aesthetic appeal. Cozy blankets offer warmth and coziness during chilly nights, making their home a haven of comfort and relaxation.
Christmas Gifts for Techies
Tech enthusiasts are always on the lookout for the latest gadgets and innovations. Smart home devices, such as voice-controlled assistants or smart lighting systems, bring convenience and connectivity to their living spaces. Wireless headphones offer a premium audio experience, while the latest gaming accessories enhance their gaming adventures. These gifts cater to their tech-savvy nature and keep them on the cutting edge of technology.
Christmas Gifts for Adventure Lovers
If you know someone with a thirst for adventure, consider gifts that complement their passion. Outdoor gear like hiking equipment, camping essentials, or travel accessories are practical gifts that enhance their outdoor experiences. Adventure vouchers for activities like bungee jumping, skydiving, or ziplining provide thrilling and unforgettable moments. These gifts inspire their adventurous spirit and create lifelong memories.
Christmas Gifts for Kids
Finding the perfect Christmas gift for kids in Malaysia can be both fun and challenging. Here is a list of excellent gift ideas that will delight children on this festive occasion:
Educational Toys
Opt for toys that promote learning and development, such as building blocks that enhance fine motor skills and encourage creativity. Science kits provide hands-on experiments that foster curiosity and scientific thinking.
Lego Sets
Lego sets promote fine motor skills, spatial awareness, and logical thinking. They also encourage teamwork and collaboration if shared with friends or siblings.
Board Games
Look for age-appropriate options that the whole family can enjoy together. Board games promote strategic thinking, decision-making, and problem-solving while fostering healthy competition and cooperation.
Christmas Gifts for Women
When it comes to shopping for Christmas gifts in Malaysia, finding the perfect gift for the men in your life can be a challenge. Here are some gift ideas that will surely make them happy:
Personalized Jewellery
Make her feel extra special with a piece of personalized jewellery. Whether it's a necklace adorned with her initials, a birthstone ring that represents her birth month, or a bracelet engraved with a meaningful message, personalized jewellery adds a unique touch that speaks straight to her heart.
Spa Gift Sets
Pamper her with a selection of aromatic bath bombs, soothing scented candles, invigorating body scrubs, nourishing moisturizers, and relaxing bath salts. This thoughtful gift allows her to unwind, destress, and rejuvenate her body and mind.
Designer Handbags
A designer handbag is a symbol of luxury and sophistication, showcasing your appreciation for her impeccable taste and sense of fashion. It's a gift that she can proudly carry and treasure as a timeless accessory, reminding her of your generosity and love.
Christmas Gifts for Men
Finding the perfect gift for men can be a bit challenging, but here are a few ideas to get you started:
Grooming products
Treat the men in your life to high-quality grooming products such as beard oils and balms, aftershave lotions, and facial cleansers from brands like ALWIS & XAVIER and The Body Shop.
Tech gadgets
Men love gadgets! Consider giving them a CHOETECH wireless charger stand, Bluetooth headphones, a virtual reality (VR) headset or even an action camera.
Wallets
A card wallet with money clip is a practical and stylish gift idea that will definitely come in handy. Check out brands like Bellroy or Herschel for their latest designs.
Fashion accessories
Accessories like sunglasses, belts, bracelets or watches never go out of style. Brands like Fossil and Casio have trendy watch designs that make perfect holiday gifts.
Gaming consoles or games
If the man on your list is an avid gamer, consider getting him the latest gaming console or game title. PlayStation 5 and Xbox Series X are currently hot items this season.
Sports gear
For fitness enthusiasts, sports gear such as running shoes, gym bags, resistance bands or yoga mats would be greatly appreciated. Consider brands like Nike or Under Armour for their quality products.
Christmas Gifts for Pet Lovers
If you're looking for the perfect Christmas gift for a pet lover in Malaysia, consider these top options:
Custom Pet Portrait
Give the gift of a unique and personalised portrait of their beloved furry friend. Many Malaysian brands offer this service, making it a special and thoughtful gift.
Pet-Themed Decor
From throw pillows to wall art, there are plenty of pet-themed decor options available in Malaysia. Choose something that reflects the recipient's pet's breed or personality.
Pet Subscription Box
Surprise the pet lover with a monthly subscription box filled with goodies for their furry friend. There are many Malaysian companies offering this service, making it an easy and convenient gift option.
Pet Carrier
For those who love to travel with their pets, a high-quality and stylish pet carrier is a must-have. Look for brands that offer both comfort and style.
Personalised Pet Collar
Help the pet lover keep track of their furry friend with a customised collar featuring their name or contact information. This is both practical and thoughtful.
Pet Grooming Kit
Keep their pet looking and feeling great with a high-quality grooming kit. Look for brands that use natural ingredients and are gentle on sensitive skin.
Gift Card to Local Pet Store
If you're not sure what to get, give them the gift of choice with a gift card to their favourite local pet store in Malaysia. This way they can choose exactly what they need or want for their furry friend.
Christmas Gifts for Foodies
If you're looking for the perfect Christmas gift for a foodie in Malaysia, here are some ideas to consider:
Festive Bakes
Treat your foodie friend to some delicious and festive baked goods, such as gingerbread cookies, fruit mince pies, or yule log cake.
Spiced Teas
Help your loved ones warm up this holiday season with some yummy spiced teas like cinnamon, ginger or peppermint flavoured teas.
Coffee-Filled Advent Calendars
Give them a daily dose of caffeine with advent calendars featuring different coffee blends each day until Christmas.
Limited Edition Wines
For the wine connoisseur, limited edition Christmas-themed wines make for a thoughtful gift. Unique Kitchen Tools: If they love cooking and baking, surprise them with unique kitchen tools like spiralizers, avocado slicers or a pizzelle maker.
Local Gift Sets
Consider getting them local gift sets from Malaysia featuring candles, cookies or custom-made wreaths which they can enjoy during the festive season.
Cookbooks
A cookbook is always a great choice for someone who loves experimenting in the kitchen. Look for books on Malaysian cuisine or international dishes that are sure to impress any food lover!
Food Subscription Box
Sign up your foodie friend for a monthly subscription box where they receive different gourmet snacks and treats every month.
Christmas Gifts for Homebodies
If you know someone who loves spending time at home, these gift ideas can make their space even more comfortable:
Candles
Set the mood and create a soothing ambiance with scented candles in a variety of captivating aromas. Whether they prefer the calming scent of lavender, the invigorating aroma of citrus, or the warm embrace of vanilla, scented candles infuse their living space with a sense of tranquility and relaxation.
Cushions
Elevate the comfort and style of their living space with decorative cushions that add a touch of personality and flair. From vibrant patterns to subtle textures, decorative cushions provide an opportunity to express their unique taste and enhance the visual appeal of their home.
Blankets
Wrap them in warmth and comfort with a soft and snug blanket that's perfect for snuggling up on the couch during chilly evenings. Whether it's a plush fleece throw, a cozy knitted blanket, or a luxurious faux fur wrap, the right blanket provides a cocoon of coziness and relaxation.
Tips for Choosing the Best Christmas Gifts in Malaysia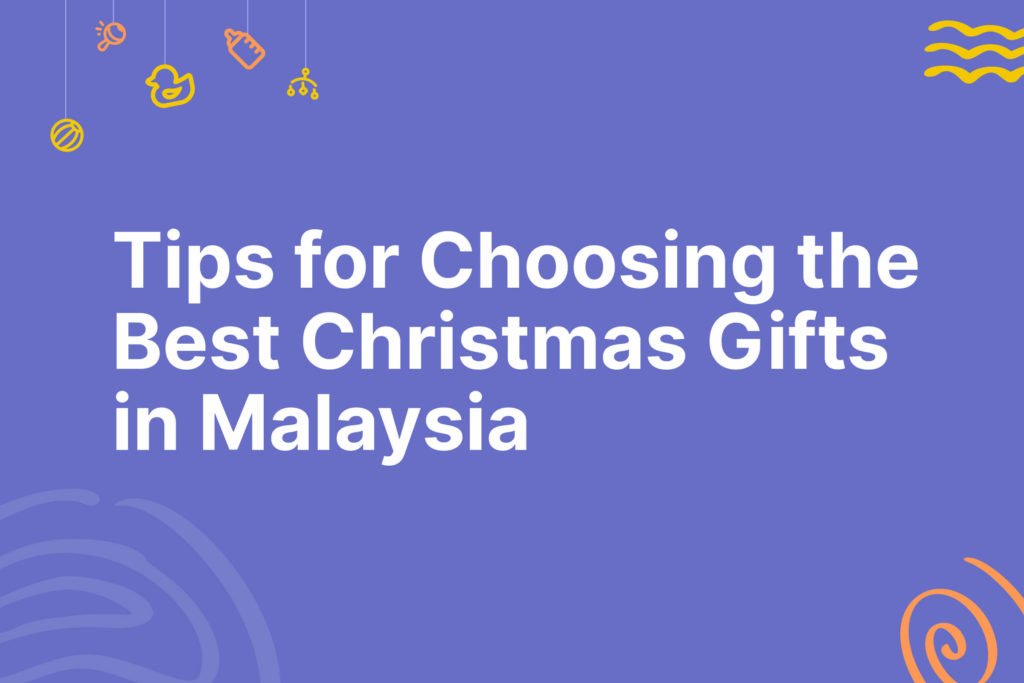 Consider these tips to help you choose the best Christmas gifts in Malaysia:
Christmas Gifts Vendors in Malaysia
Welcome to our comprehensive list of Christmas Gifts Vendors in Malaysia. The holiday season is a time for joy, love, and giving, and what better way to spread the festive cheer than with thoughtfully selected gifts. Get ready to discover the best Christmas gifts Malaysia has to offer and make this holiday season truly memorable for your loved ones.
Gifts Depot
Welcome to Gifts Depot, your one-stop online destination for a wide range of thoughtful and unique gifts in Malaysia. At Gifts Depot, we understand the importance of finding the perfect gift to express your love, appreciation, or celebration. Our curated collection features a diverse selection of gift options, including personalized items, stylish accessories, gourmet hampers, and more.
Eat Cake Today
At Eat Cake Today, we believe that life is better with cake, and we are dedicated to bringing joy and sweetness to your celebrations. With our wide selection of delectable cakes, ranging from classic flavors to trendy creations, there's something to satisfy every palate and occasion.
Toys R Us
At Toys"R"Us, we believe in the power of play and imagination. Our online store offers a vast selection of toys, games, and collectibles that cater to children of all ages, from infants to teenagers. We are committed to providing a wide range of quality products from trusted brands that inspire creativity, learning, and fun.
Psyndrome
We believe that fashion is more than just clothing; it's a form of self-empowerment and artistic expression. With our commitment to quality and attention to detail, we strive to provide you with the latest trends and statement pieces that will set you apart from the crowd. Explore our website and unleash your inner fashion rebel with Psyndrome.
Decathlon
Our commitment to quality, affordability, and innovation ensures that you can find the perfect gear and equipment to enhance your sporting experience. Whether you're a seasoned athlete or just starting your fitness journey, Decathlon Malaysia is here to support you every step of the way. Visit our website or one of our conveniently located stores and discover a world of sports possibilities with Decathlon.
Pet Lovers Centre
At Pet Lovers Centre, we understand the deep bond between pets and their owners, and we are dedicated to providing the best products and services to ensure the well-being of your furry friends. With our wide range of high-quality pet food, toys, accessories, and healthcare products, we strive to meet the unique needs of every pet, whether they are dogs, cats, birds, small animals, or aquatic pets.
AlbertWines2u
At Albert Wines 2U, we are passionate about bringing the world of wines to your doorstep. With our extensive range of carefully curated wines from renowned vineyards around the globe, we offer an unparalleled selection that caters to wine enthusiasts and connoisseurs alike.
Clarins
From our iconic skincare lines to our wide array of makeup and body care products, each item is designed to provide visible results and a sensorial experience. With our commitment to sustainability and ethical practices, you can trust that every Clarins product is not only good for your skin but also for the planet.
Keihl's
At Kiehl's, we have been blending pharmaceutical expertise with natural ingredients since 1851 to create high-quality skincare products that are trusted and loved worldwide. Our formulations are carefully crafted with potent botanical extracts, scientifically proven ingredients, and sustainable practices to address a wide range of skincare concerns.
Lush
Welcome to Lush Malaysia, where we believe in creating fresh and handmade cosmetics that are good for you and the planet. At Lush, we are passionate about ethically sourced ingredients, minimal packaging, and cruelty-free practices. Our extensive range of products, including bath bombs, shower gels, facial cleansers, and more, are lovingly made with fresh, natural ingredients that are as kind to your skin as they are to the environment.
In conclusion, finding the perfect Christmas gift in Malaysia is easier than ever with a variety of options to suit every budget and personality. From personalized gifts to eco-friendly alternatives, there are plenty of ideas for those seeking something unique and meaningful.
Remember to plan ahead, stick to your budget, and consider the recipient's interests when choosing the ultimate gift.
FAQs:
What are some popular Christmas gifts in Malaysia?
Some of the most popular Christmas gifts in Malaysia include festive hampers, personalized items such as mugs or keychains, electronics like smartphones or tablets, and traditional cultural items like batik clothing or handicrafts.
Where can I find unique Christmas gift ideas in Malaysia?
There are many local markets and online stores that specialize in unique Malaysian-made crafts and products that make great holiday gifts. Some recommended places to look include Central Market Kuala Lumpur, Batu Ferringhi Night Market in Penang, and online marketplaces like Lazada or Shopee.
Are there any cultural considerations I should keep in mind when giving a gift during the holidays in Malaysia?
It is generally considered polite to give modest gifts during the holiday season without expecting anything extravagant or excessive in return. Additionally, it is important to be mindful of any religious beliefs held by both yourself and the person receiving your gift – for example, some Muslims may not celebrate Christmas so it's best not to assume everyone observes the same traditions.
What are some budget-friendly options for Christmas gifting in Malaysia?
If you're looking for affordable yet thoughtful presents this holiday season, consider DIY projects such as homemade baked goods or ornaments which show effort put into the present while also being cost-effective alternative compared conventional materialistic things like gadgets etc.
Blissbies presents a comprehensive package meticulously crafted to cater to the evolving needs of your baby as they progress month by month. Their carefully curated gift box encompasses a diverse range of essential items designed to support your child's growth and development throughout their first 12 months.
With engaging books, stimulating rattle toys, interactive stacking cups, non-tearable cloth books, vision cards, and even delightful bathing toys, Blissbies ensures that you are equipped with everything necessary to provide your baby with enriching and educational experiences. Their thoughtfully assembled collection guarantees that your little one will be entertained, engaged, and nurtured as they embark on their exciting journey of early development.