Navigating pregnancy and maternity often means seeking optimal comfort for serene nights. Did you know that a well-chosen pillow can dramatically enhance your sleep quality? This blog post offers insightful guidance on choosing the best pregnancy and maternity pillows in Malaysia, tailored to your distinct needs.
Read on to discover game-changing secrets for restful slumbers!
Benefits and Advantages of Pregnancy Pillows
Please keep in mind that the drawbacks mentioned are not applicable to every individual and can differ based on personal preferences and experiences. Certain types of pregnancy pillows might be more advantageous for some pregnant women than others, emphasizing the importance of considering individual needs while selecting a pregnancy pillow.
Types of Pregnancy Pillows in Malaysia
Discover the types of pregnancy pillows in Malaysia that provide ultimate comfort and support throughout your pregnancy journey. Read more to find out which one is perfect for you.
U-Shape Pregnancy Pillow
These pillows are specially designed to provide comfort and alleviate pressure on the belly, hips, and back. The unique U-shape design wraps around the body, offering support to the head, neck, shoulders, and legs as well.
Made with premium-quality materials, these U-shape pregnancy pillows are both durable and comfortable. They are filled with soft yet supportive padding that adapts to your body shape for a custom fit.
Using a top-rated U-shape pregnancy pillow can help you achieve optimal comfort while sleeping or resting during your pregnancy journey. With their comprehensive support system, these pillows promote better spinal alignment and relieve common discomforts associated with pregnancy such as back pain and restless nights.
Waist Support Pillow
The waist support pillow is specifically designed to provide much-needed support to the abdomen, neck, and back during pregnancy. Its unique shape and construction ensure that pregnant individuals can sleep comfortably while maintaining a healthy sleeping position.
This pillow is known for its ability to relieve discomfort and pressure on the lower back and hips, which are common areas of pain during pregnancy. Made with high-quality and breathable materials, the waist support pillow guarantees optimal comfort throughout the night.
With its ergonomic design tailored for pregnancy needs, this waist support pillow ensures that you get the restful sleep you deserve every night throughout your pregnancy journey.
C-shaped Pregnancy Pillow
Expectant mothers widely favor C-shaped pregnancy pillows due to their versatility and excellent support. These pillows are specifically crafted to conform to the contours of the entire body, providing much-needed support for the head, neck, shoulders, back, hips, and legs.
Thanks to their distinctive shape, these pillows enable pregnant women to discover a comfortable position that effectively eases pressure and offers relief from typical pregnancy discomforts, including back pain and swelling.
Wedge Pregnancy Pillow
Wedge pregnancy pillows have gained significant popularity among expecting mothers in Malaysia due to their unique advantages. These pillows are not only versatile but also highly portable, making them a practical choice. Their main focus is on providing localized support for the legs, making them particularly effective in alleviating discomfort and enhancing circulation.
One of the benefits of wedge pillows is their flexibility in usage. They can be used independently, placed strategically under specific body parts, or used in conjunction with another pillow to enhance overall support.
Top Brands of Pregnancy Pillows in Malaysia
Discover the finest selection of pregnancy pillows in Malaysia as we delve into the top brands that cater to the comfort and support needs of expectant mothers. From innovative designs to exceptional quality, these renowned brands have earned a reputation for providing the best in prenatal comfort and ensuring a restful journey through pregnancy.
Mamaway Maternity Pillow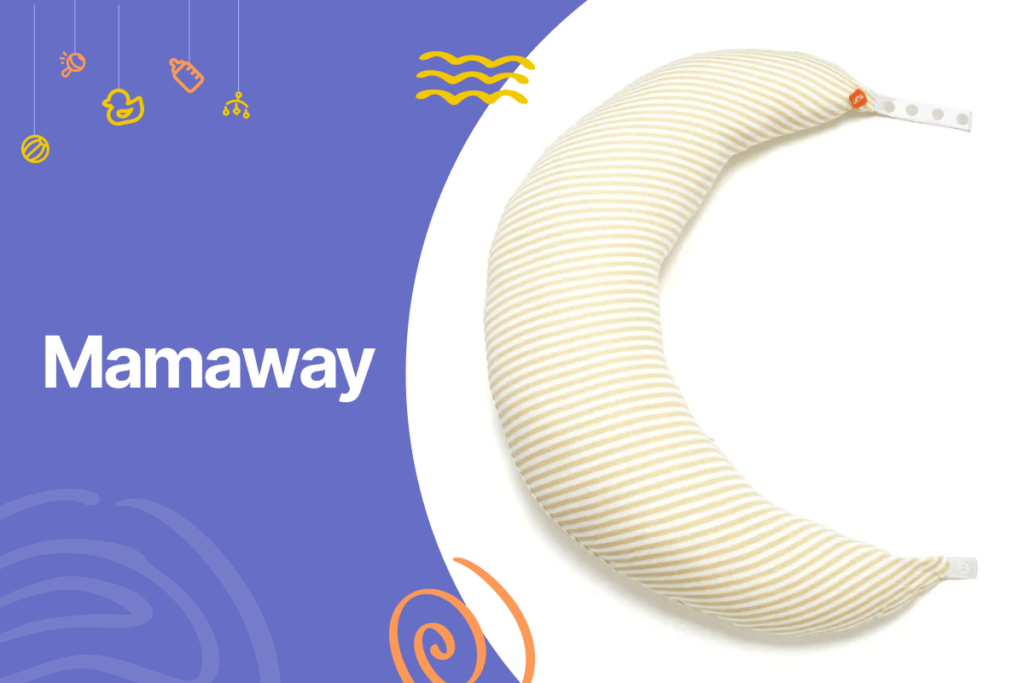 Mamaway is a well-established brand that specializes in maternity and nursing products. They are known for their high-quality, hypoallergenic maternity support and nursing pillow. This innovative pillow is designed to provide exceptional comfort and support during pregnancy and can also be used for breastfeeding after childbirth. The pillow's unique shape contours to the body, offering relief from common pregnancy discomforts and promoting better sleep.
Hugsie
The Hugsie maternity pillow is a premium and versatile pregnancy pillow designed to provide expectant mothers with optimal comfort and support throughout their pregnancy journey. Its innovative ergonomic design offers support to the head, neck, back, and hips, promoting better sleep and relieving common pregnancy discomforts.
Holabebe
Holabebe is a well-known brand that specializes in baby products, particularly baby clothing and accessories. Their products are crafted with utmost care and attention to detail, using high-quality materials that ensure comfort and safety for babies. Holabebe's charming and trendy designs cater to various age groups, from newborns to toddlers, making them a popular choice among parents seeking stylish and practical baby essentials.
Doomoo
Doomoo is a reputable brand that offers a range of premium baby and maternity products. Renowned for their comfort and versatility, Doomoo's signature bean bag-style baby seats and nursing pillows provide optimal support for infants and nursing mothers alike. With a commitment to using soft, hypoallergenic materials, Doomoo products prioritize the well-being and safety of both babies and parents.
Mamas & Papas
The Mamas & Papas maternity pillow is a trusted companion for expectant mothers, offering exceptional comfort and support during pregnancy. Its carefully designed shape provides targeted support for the back, bump, and hips, easing common pregnancy discomforts and promoting better sleep. Made with premium materials, the maternity pillow ensures a soft and cozy experience for moms-to-be.
Beige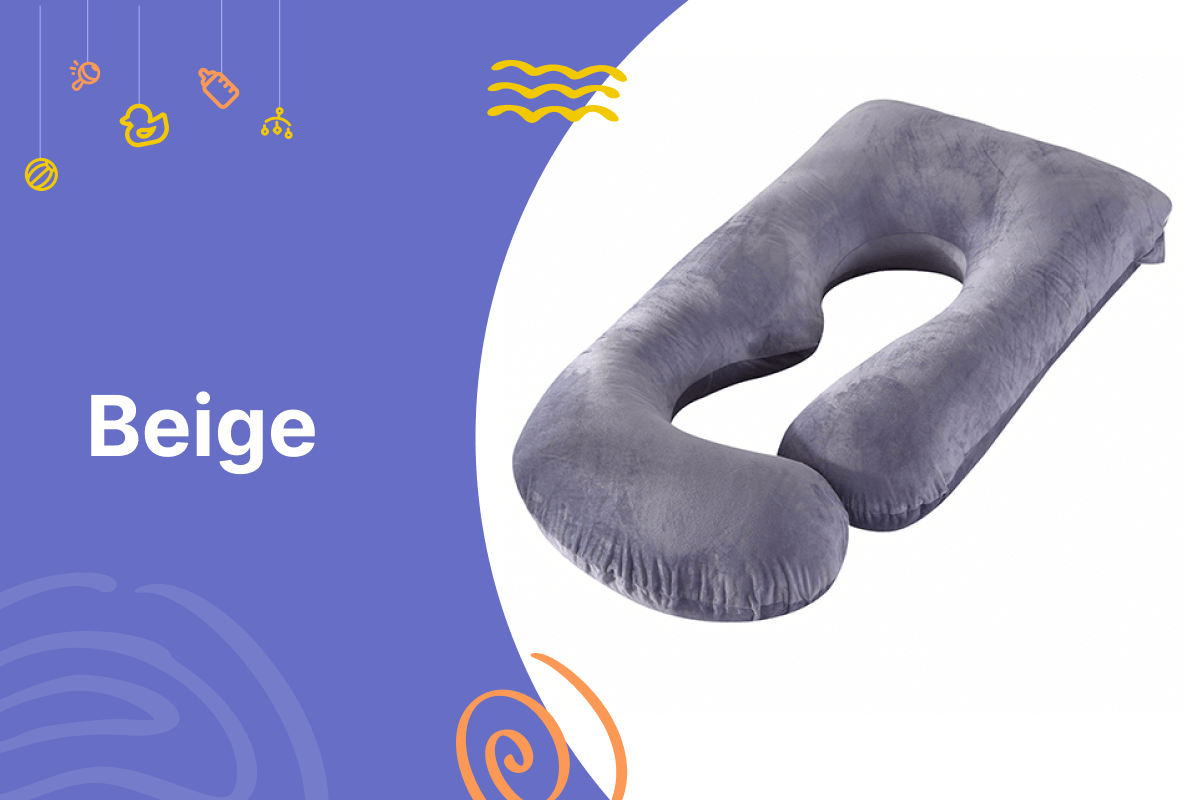 The beige maternity pillow is a versatile and essential companion for expectant mothers, designed to provide comfort and support during pregnancy. With its neutral and elegant beige color, it seamlessly complements various home decor styles. The maternity pillow's ergonomic design aims to alleviate back, hip, and belly pressure, promoting better sleep and reducing pregnancy-related discomforts.
Theraline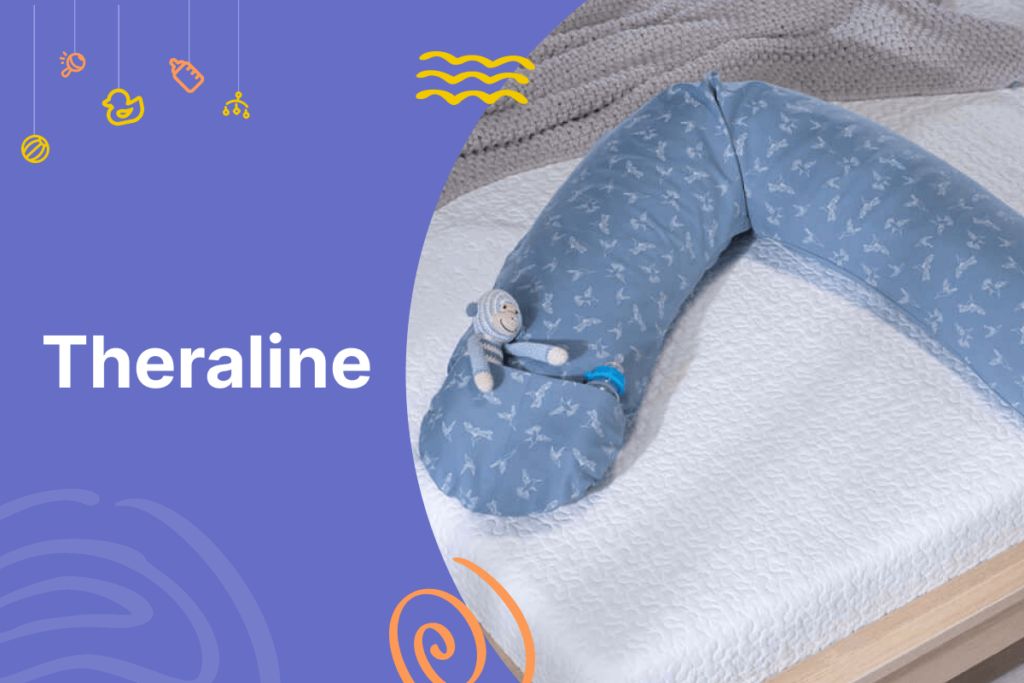 Theraline stands as a leading brand for pregnancy pillows in Malaysia, offering premium products that cater to expectant mothers' needs. Their Maternity & Nursing Pillow comes highly recommended for both pregnant women and new mothers. Filled with millions of lightweight microbeads, this pillow provides stable support and unparalleled comfort throughout pregnancy and breastfeeding journeys.
Chicco
The Chicco maternity pillow is a top-notch product designed to cater to the comfort and well-being of expectant mothers. This versatile pillow is thoughtfully crafted to offer targeted support to the back, belly, and hips, promoting better sleep and relieving pregnancy-related discomforts.
Red Castle
The Red Castle maternity pillow is a trusted and popular choice for expectant mothers seeking comfort and support during pregnancy. Its innovative design offers comprehensive support to the entire body, including the head, neck, back, and legs, alleviating common pregnancy discomforts and promoting better sleep.
Ecobb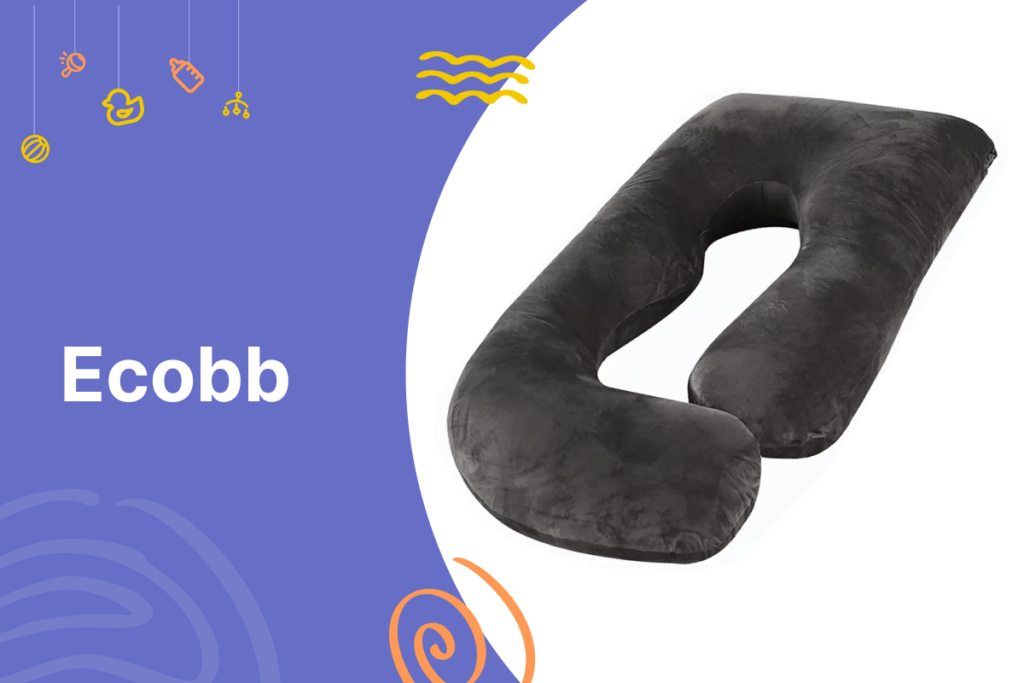 The Ecobb maternity pillow is a specialized pregnancy pillow designed to provide exceptional comfort and support to expecting mothers. Its unique ergonomic shape and plush filling are tailored to accommodate the changing needs of pregnant women, offering relief from back pain, supporting the belly, and promoting better sleep positions.
How to Choose the Right Pregnancy Pillow
When choosing a pregnancy pillow, consider the shape (C-shaped or U-shaped), the material and filling, size and comfort, as well as support for specific pregnancy needs.
Consider the shape (C-shaped or U-shaped)
Ladies, the journey of pregnancy can become a lot more comfortable with just a minor consideration. One of these critical aspects being the shape of your maternity pillow! A choice lies between C-shaped and U-shaped pillows, each designed to cater to unique comfort needs during this special phase.
C-shaped pillows wrap around you and provide support from top-to-bottom which helps if you're someone who usually sleeps on their back. They strive to offer enhanced back support, making sure your body gets adequate rest to nurture the new life inside.
Material and filling
Different materials play a crucial role in determining the quality of pregnancy pillows. For instance, a high number of pregnancy pillows available in Malaysia have polyester as their primary filling.
This material offers ample support while remaining firm and durable over extended periods. The hygiene aspect is also taken care of because polyester is easy to clean, ensuring you can maintain your pillow without much hassle.
Foam is usually preferred for covers due to its unmatched softness and comfort level. Its smooth texture adds an extra layer of cosiness that pregnant women find quite soothing during use.
Furthermore, latex and other materials are also used occasionally to enhance various characteristics like breathability or firmness based on individual needs.
Size and comfort
Choosing the right size in maternity pillows is crucial for your comfort. Based on personal preference and body size, women may opt for a smaller or larger pillow. If space is an issue, compact wedge pregnancy pillows might be ideal.
They're small yet sturdy enough to provide substantial support throughout the night.
U-shaped pregnancy pillows rank high on comfort charts, especially among side sleepers. These particular designs cradle your body from both sides resulting in less strain on back muscles and joints.
Support for specific pregnancy needs
Pregnancy is a beautiful journey, but it can come with its fair share of discomforts. Thankfully, there are pregnancy pillows available in Malaysia that provide support for specific pregnancy needs.
These pillows are designed to cater to the unique requirements of expectant mothers, ensuring maximum comfort and relief. Whether you're experiencing back pain, hip pain, or struggling to find a comfortable sleeping position, these pillows have got you covered.
With their tridimensional support and ergonomic design, they help alleviate pressure on your joints and provide optimal support where you need it most. Say goodbye to restless nights and hello to blissful sleep with these specialized pregnancy pillows.
Choose the perfect pregnancy and maternity pillow from our list of the best options available in Malaysia. These top-rated pillows provide comfort, support, and versatility for expectant mothers.
Say goodbye to discomfort and enjoy a restful night's sleep with these amazing pillows designed specifically for pregnancy.