Chinese New Year (CNY), with its lively array of colors, sounds, and flavors, holds a cherished place in the hearts of Singaporeans. It's a joyous time when bustling cities and serene neighborhoods alike come alive in celebration of fresh beginnings, unity, and the cherished tradition of gift-giving. This festive occasion goes beyond being a mere annual celebration—it serves as a vibrant thread in the cultural tapestry that makes Singapore truly exceptional.
The act of gift-giving during Chinese New Year is steeped in age-old customs, symbolism, and reverence. It transcends mere formality or duty, embodying a tradition that holds deep meaning. The exchange of hampers and presents serves as a heartfelt gesture of love, goodwill, and sincere wishes for prosperity, good health, and triumph. Each gift acts as a token of gratitude, a symbol of enduring connections, and a shared aspiration for a brighter future.
The Significance of Gift-Giving during Chinese New Year
The practice of gift-giving during Chinese New Year in Singapore carries great significance and is an integral part of the festive celebrations. Here are some key reasons why gift-giving holds importance during this time:
Symbol of Good Luck and Prosperity
The act of giving gifts during Chinese New Year is believed to bring good luck and prosperity to both the giver and the recipient. It is a way to share blessings and bestow positive energy for the year ahead.
Strengthening Family Bonds
Chinese New Year is a time for family reunions and strengthening familial ties. Gift-giving serves as a way to express love, gratitude, and respect to elders, parents, and relatives. It reinforces the bonds between family members and fosters a sense of togetherness.
Sharing Abundance and Generosity
Chinese New Year is a time of abundance and blessings. By giving gifts, individuals share their blessings and show generosity towards others. It is a way to spread joy and happiness within the community and create a harmonious atmosphere.
Preserving Traditions and Customs
Gift-giving during Chinese New Year is deeply rooted in traditional customs and rituals. It is a way to honor and uphold the cultural heritage of Singapore's Chinese community. By participating in this tradition, individuals keep the customs alive and pass them on to future generations.
Cultivating Good Relationships
Offering gifts during Chinese New Year is a gesture of goodwill and a way to cultivate positive relationships. It is an opportunity to express appreciation, mend any past conflicts, and start the new year with renewed harmony and understanding.
What to Consider When Choosing a CNY Hamper & Gift in Singapore
When selecting a Chinese New Year (CNY) hamper or gift in Singapore, there are several factors to consider to ensure you choose a thoughtful and appropriate gift:
Best CNY Hamper & Gift Ideas in Singapore
Prosperity Hampers
Source from Vanilla Luxury
These hampers typically include traditional CNY treats such as mandarin oranges, pineapple tarts, assorted cookies, dried fruits, and chocolates. They symbolize good fortune and abundance.
Tea Sets
Traditional tea sets or tea hampers are thoughtful gift for tea enthusiasts. Consider premium Chinese tea varieties, tea infusers, and elegant tea cups for a touch of sophistication.
Wellness Hampers
Health-conscious gifts are gaining popularity. Opt for hampers that include organic teas, nutritious snacks, natural honey, and wellness products like herbal supplements or essential oils.
Luxury Hampers
Source Expatliving
For a touch of indulgence, luxury hampers filled with premium chocolates, wines, champagne, gourmet food items, and luxurious treats make an impressive gift for those who appreciate the finer things.
Home Decor
CNY-themed home decor items such as traditional lanterns, festive wall hangings, red envelopes, or decorative ornaments symbolizing good luck and prosperity are a great choice to enhance the festive ambiance.
Personalized Gifts
Consider personalized items such as engraved chopsticks, customized CNY-themed calendars or notebooks, or monogrammed accessories to add a personal touch and make the gift unique.
Gift Cards or Vouchers
If you are unsure about the recipient's preferences, gift cards or vouchers to their favorite stores or restaurants allow them to choose something they truly desire.
Fruit Baskets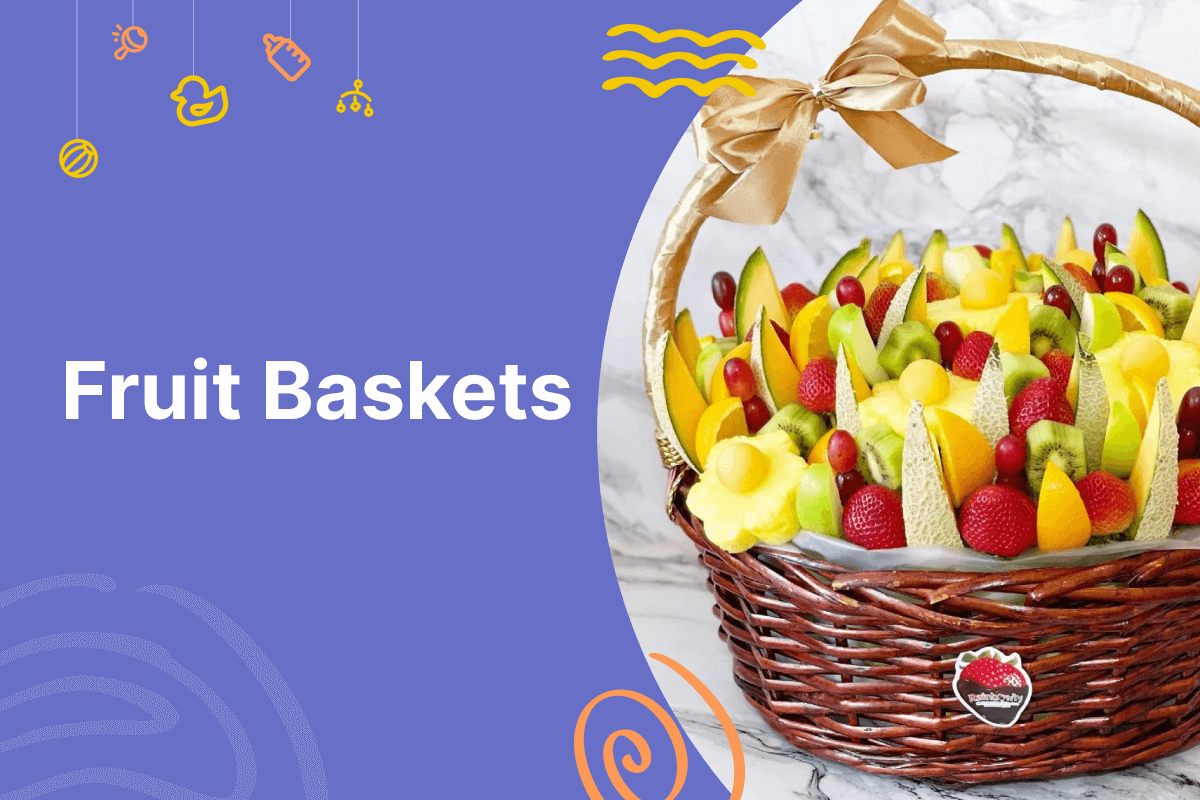 A classic and elegant option, fruit baskets featuring a variety of fresh, premium fruits are a symbol of health, prosperity, and abundance for the upcoming year.
Traditional Snack Hampers
Delight your loved ones with hampers filled with an assortment of traditional Chinese snacks like love letters, kueh bangkit, bak kwa (barbecued meat), prawn rolls, and almond cookies. These treats are widely enjoyed during the festive season.
CNY-themed Gift Sets
Look for CNY-themed gift sets that include items like red packets (ang pow), CNY-themed home decor, lucky charms, and festive accessories like traditional Chinese knot ornaments or auspicious wall hangings.
Tea Infusers and Tea Blends
Source from Ettetea
Consider gifting tea infusers or a selection of premium tea blends that are specially curated for the Chinese New Year season. These tea sets often feature flavors and aromas associated with the festivities.
Gourmet Food and Beverage Hampers
Opt for hampers filled with gourmet food and beverage items such as premium chocolates, specialty coffee blends, artisanal snacks, wine or champagne, and other culinary delights that offer a touch of luxury.
Traditional Chinese New Year Apparel
Gift traditional Chinese attire such as cheongsams (for women) or Mandarin-collared shirts (for men) to add a touch of cultural elegance. These outfits can be worn during festive gatherings and are a thoughtful gesture.
Beauty and Wellness Hampers
Source Prince's
Pamper your loved ones with beauty and wellness hampers that include skincare products, bath and body essentials, scented candles, relaxation accessories, and herbal wellness items. These gifts promote self-care and rejuvenation.
Fortune Plants
Consider gifting potted plants that are believed to bring good luck and prosperity, such as the Money Tree (Pachira aquatica) or Lucky Bamboo (Dracaena sanderiana). These plants add a touch of greenery to the home and symbolize growth and abundance.
Red Wine and Liquor Sets
For wine enthusiasts, opt for elegant sets of red wine or liquor that are packaged beautifully. Choose from a selection of fine wines, whiskey, or spirits to celebrate the festive season in style.
Traditional Chinese Herbal Hampers
Embrace the traditional Chinese culture by gifting hampers filled with a variety of Chinese herbal products. These may include herbal tea blends, medicinal herbs, herbal soups, or health supplements known for their beneficial properties.
Personalized Keepsakes
Create a lasting memory by gifting personalized keepsakes such as engraved keychains, photo frames, or custom-made jewelry with the recipient's initials or a meaningful message.
Feng Shui Items
Consider gifting Feng Shui items like fortune coins, wealth and prosperity symbols, or Buddha statues. These items are believed to bring positive energy, harmony, and good fortune to the recipient's home or office.
CNY-themed Stationery Sets
Gift beautifully designed CNY-themed stationery sets, including notebooks, planners, or calligraphy sets. These sets encourage organization, creativity, and the practice of traditional Chinese calligraphy.
Best CNY hamper & gift vendors in Singapore
FARM Florist
Farm Florist is a leading online florist based in Singapore, offering a wide range of beautifully crafted floral arrangements and gifts. With a focus on quality and customer satisfaction, we aim to bring joy and beauty to every occasion, from birthdays and anniversaries to weddings and corporate events. Let us help you convey your heartfelt messages through the language of flowers.
Angel Florist
Angel Florist is a renowned florist in Singapore, dedicated to creating breathtaking floral designs for every occasion. With a team of skilled florists, we strive to deliver exceptional service and exquisite floral arrangements that convey emotions and touch hearts. From birthdays and weddings to corporate events, let us bring your floral visions to life.
Famous Amos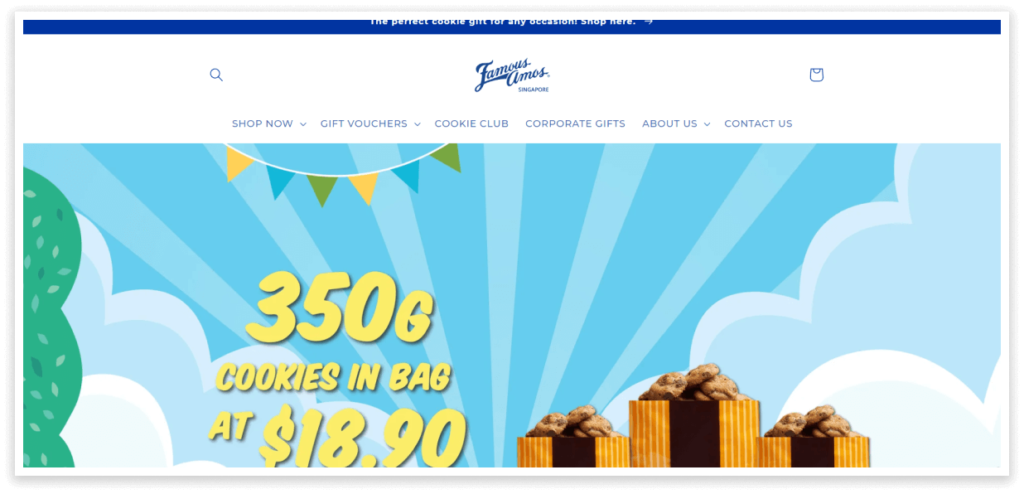 Famous Amos is a beloved cookie brand in Singapore, known for its freshly baked, irresistible cookies. Since our inception, we have delighted cookie enthusiasts with our classic recipes and exceptional quality. From the moment you taste our cookies, you'll experience the passion and dedication that goes into every batch.
Eu Yan Sang
Eu Yan Sang is a trusted name in Singapore's wellness industry, specializing in traditional Chinese medicine and health products. With a rich heritage spanning decades, we are committed to promoting holistic well-being and offering a wide range of premium Chinese herbs, health supplements, and wellness solutions.
Lo Hong Ka
Lohongka is a renowned Singaporean retailer of traditional Chinese pastries and delicacies. With a legacy that dates back over 80 years, we take pride in crafting exquisite pastries using time-honored recipes and the finest ingredients. Our products, including mooncakes, pineapple tarts, and almond cookies, are cherished for their authentic flavors and exceptional quality.
Noel Gifts
Noel Gifts is a leading provider of exquisite gifts and hampers in Singapore. With a focus on creativity and elegance, we offer a diverse range of curated gifts suitable for various occasions, including corporate events, birthdays, and festive celebrations. Our dedication to exceptional craftsmanship and customer satisfaction sets us apart as a preferred gifting partner.
Gift Hampers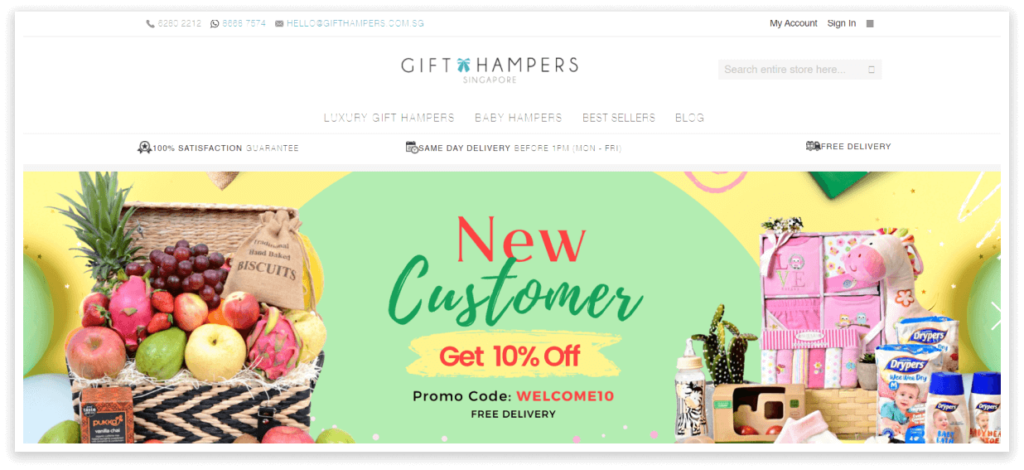 Gift Hampers Singapore is a premier provider of luxury gift hampers, delivering an array of beautifully curated gifts for all occasions. With meticulous attention to detail and a passion for excellence, we combine premium products and elegant packaging to create unforgettable gifting experiences.
Simply Hamper
Simply Hamper is a leading provider of thoughtfully curated gift hampers in Singapore. With a commitment to quality and style, we specialize in creating exquisite hampers that are perfect for any occasion. From gourmet treats and wines to pampering spa essentials, our hampers are meticulously designed to convey your heartfelt sentiments and make a lasting impression.
Chocoelf
Chocoelf is a renowned Singaporean chocolatier specializing in exquisite artisanal chocolates. With a passion for craftsmanship and innovation, we create delectable chocolates that are sugar-free and diabetic-friendly, without compromising on taste. Indulge in guilt-free luxury and experience the rich flavors and impeccable quality that define Chocoelf's creations.
All Things Delicious
All Things Delicious is a beloved bakery and café in Singapore, known for its scrumptious handmade treats. From delectable cakes and pastries to mouthwatering bread and savory bites, we take pride in using premium ingredients and traditional baking techniques. Experience the taste of pure delight and savor the flavors that make All Things Delicious truly exceptional.
Hilton Gifts Collections
Hilton Gifts is your ultimate destination for premium and exquisite gift options. With a curated selection of luxury products, our online shop offers a range of elegant choices for every occasion. From sophisticated accessories to gourmet treats, explore our collection and find the perfect gift to impress and delight your loved ones.
Little Flower Hut
Little Flower Hut is a trusted florist in Singapore, dedicated to creating beautiful floral arrangements for every occasion. With a passion for creativity and excellence, we offer a wide range of stunning bouquets and floral gifts. Spread love, joy, and beauty with our thoughtfully designed floral creations, delivered with care across Singapore.
Hummings
Hummings is a premier online gift shop in Singapore, offering a wide array of curated gifts for every special occasion. With a focus on quality and uniqueness, we provide a diverse range of thoughtfully crafted hampers, floral arrangements, and personalized gifts. Celebrate life's moments with Hummings, where every gift tells a heartfelt story.
Far East Flora
FarEastFlora is a leading online florist and gift shop in Singapore, renowned for our exquisite floral arrangements and exceptional customer service. With a wide selection of beautiful flowers, hampers, and gifts, we help you celebrate life's special moments and express your heartfelt emotions.
Purest Nest
Purest Nest is a trusted provider of premium organic and eco-friendly products for babies and families. With a commitment to purity and sustainability, we offer a wide range of thoughtfully curated essentials, including organic baby clothing, natural skincare, eco-friendly toys, and sustainable home goods. Embrace a healthier and greener lifestyle with Purest Nest, where nature meets nurture.
In conclusion, finding the best Chinese New Year (CNY) hamper and gift in Singapore is a delightful endeavor with a myriad of options to choose from. Whether you opt for traditional hampers filled with auspicious treats, personalized gifts that reflect the recipient's preferences, or luxurious indulgences that add a touch of elegance, the key lies in selecting a gift that carries heartfelt wishes of prosperity, happiness, and good fortune.
By considering the cultural significance, quality, recipient's preferences, and budget, you can find a CNY hamper or gift that captures the spirit of the festive season. The act of gift-giving during Chinese New Year not only fosters closer relationships but also upholds cherished traditions and customs. It is a beautiful way to express appreciation, love, and goodwill while spreading joy and blessings to family, friends, and business associates.
Blissbies offers a comprehensive package designed to meet the evolving needs of your baby month by month. Their thoughtfully curated gift box includes a range of essential items to support your child's growth and development throughout their first 12 months.
From engaging books and stimulating rattle toys to interactive stacking cups, non-tearable cloth books, vision cards, and even bathing toys, Blissbies ensures that you have everything you need to provide your baby with entertainment and educational experiences.