Exploring for the perfect, long-lasting gift can be quite a daunting task. The beauty of preserved flowers in Singapore, which lasts for years, is an ideal solution to this predicament.
This article serves as your guide to the best-preserved blooms available on the island offering you invaluable insight into diverse types and how they can serve as eternal tokens of adoration.
Get ready to uncover Singapore's everlasting beauty!
Key Takeaways
Preserved flowers in Singapore offer eternal beauty that fresh flowers often can't compete with.
These long – lasting blooms require no maintenance, making them a popular choice for busy individuals.
Preserved flowers make unique and long – lasting gifts, symbolizing enduring affection and loyalty.
Benefits of Preserved and Dried Flowers
Preserved and dried flowers offer eternal beauty, require no maintenance, and make unique and long-lasting gifts.
Eternal beauty
Preserved and dried flowers hold an eternal beauty that fresh ones often can't compete with. Their understated elegance provides a captivating allure, enticing viewers with their vibrant colours steadfastly retained over time.This timeless charm makes them unique and remarkably picturesque, transforming any commonplace setting into one brimming with aesthetic appeal.
Beyond just visual attraction, the everlasting beauty of these preserved wonders is also symbolic. They represent enduring affection, steady devotion and unchanging sentiments in relationships.
No maintenance required
Preserved flowers offer a fuss-free solution for those who love the appeal of blooming bouquets, but lack the time for upkeep. Unlike their fresh counterparts, these flora don't require constant watering or trimming. This makes preserved flowers in Singapore a popular choice for busy individuals.
Thanks to expert preservation techniques, these beautiful blooms retain their vibrant colours and plush textures with little to no maintenance required. They defy the traditional lifespan of fresh blossoms without wilting or browning.
Unique and long-lasting gift
Preserved flowers make exceptional gifts due to their unique and enduring appeal. In Singapore, these keepsakes have gained popularity as a cost-effective alternative to traditional fresh bouquets.
They are not only beautiful but also capable of withstanding the test of time. The long-lasting nature of dried flower bouquet singapore symbolises an everlasting bond, making them ideal for anniversaries, weddings, or just showing appreciation.
Popular Types of Preserved and Dried Flowers in Singapore
Popular types of preserved and dried flowers in Singapore include Baby's Breath, Roses, Gerbera Daisies, Cotton Flowers, and Amaranth.
Baby's Breath – Baby's Breath is a flower cherished universally, famed for its delicate charm and symbolic expression of everlasting love. This popular filler creates an enchanting environment when used in floral designs. Its classic white variety symbolises unity and spirituality, making it the top choice for many wedding planners hunting for preserved flowers in Singapore.
Roses – Renowned for their timeless beauty, preserved roses captivate hearts with their enduring elegance. In Singapore, bright sanguine roses shine as a popular choice in preserved flower bouquets, adding a touch of eternal romance to any arrangement.
Gerbera Daisies – Gerbera daisies stand out in any preserved flower display with their vibrant and eye-catching hues. They come in an array of colours including red, orange, white, pink and golden yellow. Each colour holds a unique meaning – the yellow Gerbera daises represent happiness, joy, cheerfulness and innocence while gratitude and appreciation are symbolised by the pink ones.
Cotton Flowers – Cotton flowers are making a buzz in the Singaporean preservation scene. Renowned for their natural, fluffy appearance and long-lasting endurance, these dried flowers infuse any room with a calm, serene vibe.
Amaranth – Preserved dried amaranth flowers are a popular choice for vertical flower arrangements in Singapore. These beautiful blooms can be hung or draped off the bottom of a vase or container, adding a unique and eye-catching element to any floral display.
Where to Buy Preserved and Dried Flowers in Singapore
Whether you're planning a special event or simply want to brighten up your living space with some everlasting beauty, be sure to explore these trusted florist options when searching for preserved and dried flowers in Singapore.
Blissbies
Blissbies is a Singapore-based floral studio specializing in exquisite preserved flower arrangements. Their creations are a testament to elegance and everlasting beauty, making them perfect gifts for special occasions and timeless keepsakes.
Wildflower
Wildflower is a boutique floral studio in Singapore that specializes in crafting enchanting preserved flower arrangements. Their designs evoke the untamed beauty of nature, offering a touch of wilderness in every unique creation.
First Sight
First Sight is your gateway to preserved floral elegance. With a focus on first impressions, they curate exquisite arrangements that preserve the essence of freshness and beauty, making them perfect for cherished moments.
Smiling Flora
Smiling Flora is dedicated to spreading joy through preserved flowers. Their vibrant and cheerful arrangements capture the radiance of nature, bringing smiles to faces and warmth to hearts with every bouquet.
Floristique
Floristique is where creativity meets preservation. Known for their innovative approach to preserved flowers, they offer a range of contemporary and artistic arrangements that infuse timeless beauty into any setting, making them a captivating choice for floral decor.
Simply Blooms
Simply Blooms is known for crafting stunning preserved flower arrangements that capture the essence of natural beauty. With a dedication to quality and aesthetics, they offer a range of timeless floral creations suitable for various occasions.
Poppy Flora Studio
Poppy Flora Studio is a floral haven in Singapore, renowned for its preserved and dried flower artistry. Their designs combine artistic flair with nature's grace, delivering unique and sustainable floral arrangements.
The Floral Atelier
The Floral Atelier is where artistry and flowers intertwine. Specializing in preserved floral arrangements, they create captivating pieces that showcase both craftsmanship and nature's beauty, making every piece a work of art.
Hello Flowers!
Hello Flowers! is a charming floral boutique that offers a delightful range of preserved and dried flower creations. Their designs are brimming with creativity and charm, making them perfect for expressing sentiments or enhancing living spaces.
The Olive 3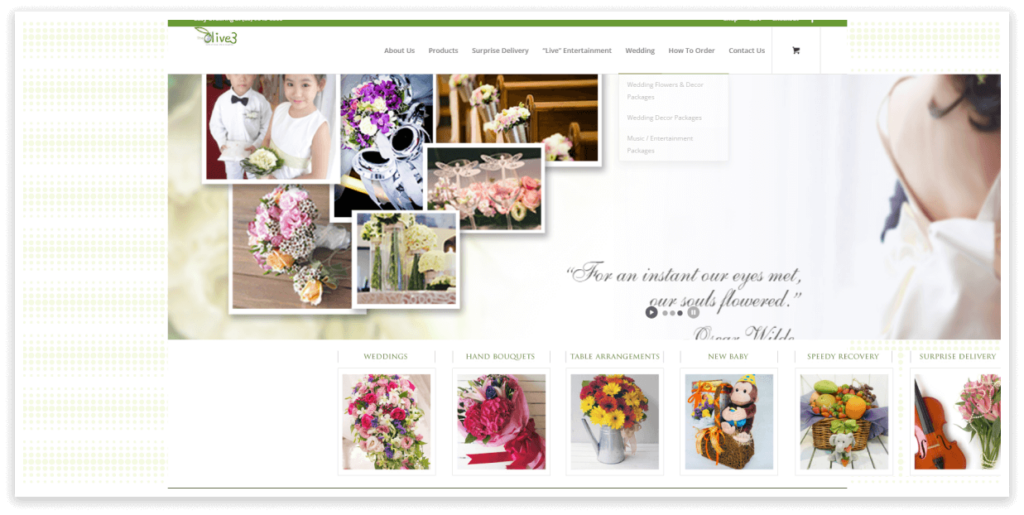 The Olive 3 is a unique destination for preserved flowers in Singapore. With a commitment to eco-consciousness, they offer a diverse selection of beautifully preserved blooms, transforming them into timeless pieces of natural artistry.
Tips for Preserving Dried Flower Arrangements
To preserve dried flower arrangements, store them in a cool, dry place away from direct sunlight and humidity.
Proper storage
Preserved flowers are delicate and require proper storage to maintain their beauty. To ensure that your preserved flower arrangements last as long as possible, it's important to store them in a cool anddry spot.
This helps prevent the flowers from wilting or becoming brittle over time. Additionally, it's crucial to keep preserved flowers away from direct sunlight, as exposure can cause discoloration and fading.
Avoiding direct sunlight
Direct sunlight can cause the colors of dried flowers to fade quickly and accelerate the aging process. Heat, water, wind, and humidity can also negatively affect preserved flowers.
To maintain the beauty and longevity of a dried flower bouquet, it's important to keep it out of direct sunlight and place it in an opaque vase. By avoiding direct sunlight, you can ensure that your preserved flowers retain their vibrant colors and remain looking fresh for a longer period of time.
Avoiding humidity
Humidity can be detrimental to preserved flowers as it can cause them to become limp and encourage mold growth. To keep your dried flower arrangements in optimal condition, it is important to avoid displaying them in humid environments.
Additionally, make sure to store preserved flowers away from direct sunlight, extreme heat, and humidity for prolonged periods of time. By taking these precautions, you can ensure that your preserved flowers maintain their beauty and longevity for years to come.
Ordering Preserved Flowers Online
Ordering preserved flowers online offers convenience, a wide selection, and various delivery options to customers in Singapore.
Convenience – Ordering preserved flowers online offers a level of convenience that traditional shopping cannot match. With just a few clicks, you can explore a wide selection of beautiful arrangements from the comfort of your own home.
Wide selection – With a wide selection of preserved flowers available in Singapore, you can find the perfect arrangement to suit any occasion or personal taste. Whether you prefer a classic bouquet of roses or something more unique like cotton flowers or amaranth, there are plenty of options to choose from.
Delivery options – Many florists in Singapore understand the need for convenience when it comes to ordering preserved flowers. That's why they offer various delivery options to cater to different preferences.
Conclusion
Discover the everlasting beauty of preserved flowers in Singapore. With their ability to retain their natural charm for years, these floral arrangements are a popular choice for those seeking long-lasting elegance.
Whether you're looking for a unique gift or a stunning addition to your home decor, preserved flowers offer an alternative that is both timeless and beautiful. Explore the best preserved flower options available in Singapore and embrace the enduring allure of these delicate blooms.
FAQs
1. What are preserved flowers in Singapore?
Preserved flowers in Singapore, also known as everlasting flower, are real blooms that have undergone a preservation process to keep them fresh and vibrant forever.
2. Where can I find cheap preserved flowers in Singapore?
There are many shops offering dried and preserved flowers in Singapore at wholesale and retail prices allowing you to choose from wide range of options.
3. Can I get a dried bouquet delivered within Singapore?
Yes! Several florists offer the service of delivering beautifully arranged dried bouquets or even preserved flower bouquets across various locations in Singapore.
4. Are there stores that provide wholesale preserved flowers for vase displays?
Absolutely! Whether it's for retail or personal use, you can easily find wholesalers across Singapore who supply beautifully arranged preserved flowers perfect for vase displays.